How Does A Spendthrift Trust Protect Against Certain Creditor Claims?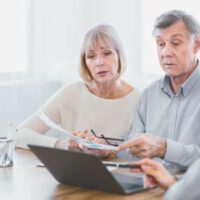 The function of a trust is to hold certain assets for the benefit of one or more persons. In a typical estate planning trust, for example, a trustee will hold assets for a parent to be distributed to their children at a specified later date. But what if one of the children has a history of wasting money? Or the child's creditors want to get their hands on the child's share of the trust?
A common legal mechanism to address this type of situation is what we call a spendthrift trust. The basic idea of a spendthrift trust is simple. The beneficiary is not granted direct access to their share of the trust. Instead, it is left in the sole discretion of the trustee when and how much to give to the beneficiary.
Unlike other trusts used in estate planning, the beneficiary of a spendthrift trust thus has no direct interest in the trust itself. The language of a spendthrift trust will also make it clear that "no part of the income or principal of this trust shall be subject to anticipation, alienation, or assignment by any beneficiary." In other words, the beneficiary has no legal right to assign their share of the trust to their creditors. And just as importantly, the creditors cannot touch any part of the trust that remains under the trustee's control.
While this may seem like a loophole designed to frustrate creditors, this is in fact permitted under Florida law. Section 736.0504 of the Florida Statutes provides that when a provision of a trust allows "a trustee [to] make discretionary distributions to or for the benefit of a beneficiary," a creditor of that beneficiary may not "compel a distribution" or "attach or otherwise reach" the beneficiary's potential future distributions from the trust.
Again, let's put this into simpler terms. Consider the following hypothetical example. Susan establishes a trust with a spendthrift provision for the benefit of her son, Jason. The trustee is granted sole discretion to make distributions from the trust for Jason's benefit, but he otherwise has no right to any income or principal from the trust.
One of Jason's creditors has obtained a $10,000 judgment against him. The creditor wants to force the trustee to pay that $10,000 judgment from the trust. Under Florida law, this is not permitted. The trustee cannot be compelled to make any discretionary distributions to a creditor of a beneficiary. Nor can the creditor attach any sort of judicial "lien" against the trust. However, if and when the trustee actually does distribute money from the trust to Jason, his creditor may attempt to go after those funds to satisfy its judgment.
Contact Florida Trust Attorney Mark Manceri Today
If you are a trustee who finds yourself fending off these sorts of beneficiary creditor claims, it is important to seek out timely legal advice. To speak with an experienced Pompano Beach trustee performance and actions lawyer, contact Mark R. Manceri, P.A., today to schedule a consultation.
Source:
leg.state.fl.us/statutes/index.cfm?App_mode=Display_Statute&URL=0700-0799/0736/Sections/0736.0504.html