How Do You Prove "Undue Influence" in a Florida Court?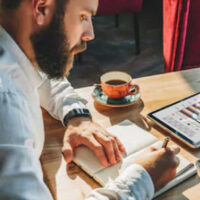 "Undue influence" is a type of fraud. Specifically, undue influence refers to a situation where one person effectively overrules the free will of another and effectively forces them to take some legal action. For example, a relative or aide might exercise undue influence to effectively coerce an elderly person into signing a will or other estate planning document.
It is not uncommon for third parties to suspect undue influence. Let's say a dying parent suddenly signs a new will leaving their entire estate to one child. The other children might suspect their sibling engaged in undue influence. But from a legal standpoint, mere suspicion is not proof. More to the point, if those siblings wanted to file a court challenge to contest the parent's will, the burden of proof would be on them to prove undue influence occurred.
Appeals Court Rejects Father's Claim He Was Victim of Daughter's Undue Influence in Deed Signing
To give a real-world example of how a Florida court looks at undue influence claims, consider this recent decision from the Florida Second District Court of Appeal, Drapp v. McDaniel. This case involved a man named McDaniel, who owned two properties in Florida. After McDaniel fell behind on his property tax payments, his daughter stepped into provide assistance. She arranged for a third-party to loan the money to pay the back taxes. McDaniel then signed a deed transferring both properties to the daughter. The daughter later signed two deeds transferring the propertied to the lenders.
McDaniel later sued his daughter, alleging all of the deeds were invalid as the product of undue influence. A circuit court judge held a one-day trial and ruled in McDaniel's favor. On appeal, however, the Second District partially reversed, holding the original deed McDaniel signed was valid.
Even though McDaniel himself argued he lacked the mental capacity to sign the challenged deed, the Second District noted that as a matter of Florida law, a person's mental capacity to sign a deed is "presumed once the deed is established." McDaniel therefore had to prove he actually lacked capacity or was the victim of undue influence. The Second District said he failed to do so. While McDaniel was suffering from lymphoma at the time, there was no testimony before the circuit court that demonstrated this illness had any effect on McDaniel's ability to understand what was going on when he signed the deed.
Furthermore, the Second District said the trial judge did not find that the daughter exercised any "duress, fraud, [or] coercion" on her father. The mere fact she was "involved" in her father's affairs was "reasonable" under the circumstances, the appellate court noted. So there were simply no legal grounds for McDaniel to invalidate the deed he voluntarily signed. And since that deed was valid, so too were the subsequent deeds the daughter signed to transfer the properties to the lender.
Contact Florida Estate Litigation Attorney Mark R. Manceri Today
As you can see, proving undue influence is often a difficult task. That is why it is important to work with an experienced Pompano Beach undue influence lawyer if you are involved in this type of dispute. Contact the offices of Mark R. Manceri, P.A., today to schedule a consultation with our estate and trust litigation team.
Source:
scholar.google.com/scholar_case?case=16174524015680607412