Heiress Gloria Vanderbilt Passes Away at Age 95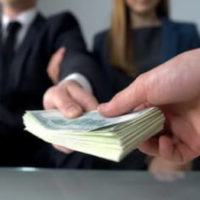 Nobody likes to think about their end of life. We are so busy with our day to day lives that it's difficult to anticipate what we'd like to happen once we are no longer here. It is essential, however, to have an estate plan so that your wishes come to pass after your passing. Looking at how famed heiress Gloria Vanderbilt set up her estate fund could give insight into some timeless principles about passing down your assets to a blended family.
What Happened to Gloria Vanderbilt's Estate? 
In June 2019, actress, businesswoman and entrepreneur Gloria Vanderbilt passed away. She died in her home in Manhattan amidst family and friends at the age of 95 after a battle with advanced stomach cancer. Ms. Vanderbilt took control of her $4.3 million trust fund at the age of 21. Throughout her life, she worked as an actress, created a well-known brand of designer jeans in the 1970s and 1980s and was a crucial part of other cosmetic and fashion items. She was also the great-great-granddaughter of the railroad tycoon Cornelius Vanderbilt.
What Happened to Gloria Vanderbilt's vast estate upon her passing? She left her Manhattan apartment to her son, Leopold. To her son Anderson, she left the remainder of her estate. She was estranged from her third son, Christopher and did not include him in this last will. Her son Anderson Cooper had stated before that his mother told him that he would not have a trust fund. He is estimated to have a net worth of approximately $100 million, made by himself in his own right.
Probate court documents indicate that Anderson will inherit $1.5 million. This amount seems quite low, however, considering the vast fortune of the Vanderbilt family. It is possible that some of her estate transferred automatically upon her death in non-probate documents. For example, if she had trust funds set up that name beneficiaries, the trust would pay out assets to beneficiaries automatically without going through probate court. She could have also had bank accounts with recipients or insurance policies that are payable upon her death.
The Importance of Children Growing Up to Focus On Individual Success  
Perhaps Ms. Vanderbilt's greatest achievement is that her son Anderson created his successful career as a CNN news reporter and personality. Cooper reported that his mother always told him that he wouldn't inherit a trust fund and that he needed to find his success. In this instance, that plan worked.
If You're Considering Amending Your Estate Plan In Florida, We Can Help 
Whether you're setting up your Florida estate plan for the first time or you need to modify your estate plan, we are here to help. Experienced Pompano Beach estate & trust litigation attorney Mark R. Manceri, P.A. has years of experience helping people. Contact his office today to set up a consultation.
Resource:
cnn.com/2019/06/17/entertainment/gloria-vanderbilt-dies/index.html
https://www.estateprobatelitigation.com/tips-for-conducting-estate-planning-under-the-new-tax-laws/