Florida Appellate Courts Divided Over Insurer's Liability For Late Claims Against Probate Estate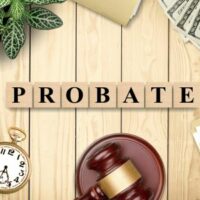 Florida law promotes the timely settlement of probate estates. To that end, the state imposes a number of deadlines on creditors who wish to file claims against the personal representative of an estate. In most cases, a creditor must present a claim within three months of the personal representative's publication of a formal notice of probate. State law further imposes a "hard" deadline of 2 years, after which any further creditor claims are barred.
A recent decision from the Florida First District Court of Appeal, Tsuji v. Fleet, illustrates the complications that can arise from these rules. This case involved a personal injury lawsuit. The plaintiffs were injured in a car accident allegedly caused by a man named Morton, who was driving a car owned by his employer, LBC. Morton died a few weeks after the accident.
The plaintiffs sued LBC and Morton's estate. They did so more than two years after Morton's death but within Florida's four-year statute of limitations period for personal injury lawsuits. Under the principle of vicarious liability, LBC could be held responsible for an accident caused by Morton within the scope of his employment.
However, both the estate and LBC moved to dismiss the personal injury case. They argued that any claim against the estate was barred under the two-year rule. And since there was no longer any viable claim against Morton's estate, LBC could not be held vicariously liable either. In response, the plaintiffs argued that they did not wish to pursue any damages against the estate itself. Rather, they wanted to collect from Morton's casualty insurer, up to the limits of his policy.
In fact, the Florida Fourth Court of Appeals allowed just such a claim in a 1997 case, Pezzi v. Brown. There, the court said that even when a personal injury claim was filed against a deceased individual more than two years after their death, the plaintiffs could still "seek recovery only to the extent of Simmons' liability insurance coverage and not from his estate's assets, the personal representative individually, or the beneficiaries."
In the Tsuji case, however, the First District reached the opposite conclusion. Affirming a trial court's earlier dismissal, the First District said Florida's two-year limitations period for probate claims "bars an action against a decedent's casualty insurer if not filed within two years of the decedent's death." Likewise, the decedent's employer, LBC, could not be "vicariously liable if claims against its agent," i.e., Morton, were also time barred. The First District further noted its ruling directly conflicted with the Fourth District's earlier Pezzi decision, which could prompt the Florida Supreme Court to take up the matter.
Speak with a Florida Estate Litigation Lawyer Today
While these strict deadlines may seem unfair to legitimate creditors, the rules exist to ensure the finality of probate administration. If you need legal advice from an experienced Pompano Beach estate litigation and trust attorney, contact Mark R. Manceri, P.A., today to schedule a consultation.
Source:
1dca.org/content/download/763109/opinion/200901_DC05_08042021_131500_i.pdf