Electronic Wills May Be Coming – But Are They A Good Idea?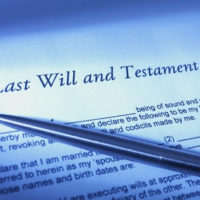 Imagine it: you log into an app on your iPad and sign your Will electronically with your finger. Technological literacy is at an all-time high. More people are using technology to accomplish tasks once relegated squarely to pen and paper like signing wills. The future is here in terms of Ewills, but are electronic signatures a good idea? Courts across the country have sought to answer or will be answering this very question.
What Is An E-Will? 
Each state has its own unique set of laws for when a Will is considered valid. Most states, however, have been very reluctant to validate wills that are signed on an electronic device. As of 2018, Nevada is the only state that allows electronic wills that are signed by testators electronically to be considered legally valid.
In 2017, the Florida Electronic Wills Act passed the Florida legislature but was not signed into law by then Governor Scott. The law would have allowed Florida Testators to sign their Trusts and Wills electronically by typing their names. The law did not require that a third party encryption service secure the digital signature. Under the proposed legislation, Florida would still have required two witnesses to the Testator's signature who would then also sign electronically. Also, the law would have allowed a Testator and his witnesses to sign the Will electronically via a video conference under certain conditions.
What Are The Problems With Electronic Will Signatures?
This law passed the house, but Governor Rick Scott vetoed the bill on June 26. In the veto letter, Governor Scott argued concerns for providing safeguards from exploitation and fraud as key reasons he vetoed the law. He stated that the law failed to ensure that parties to the transaction were adequately identified. It would also allow non-Florida residents to bring their Wills to Florida to probate them. This could overburden the Florida court system. The governor's veto letter did not completely rule out a revised law that would allow electronic signature.
New Florida Legislation Would Allow Electronic Signing of Wills 
New legislation that would allow for remote, electronic signing of legal documents, including Wills, passed the Florida House of Representatives and is currently awaiting a Senate vote as of June 2019. This law would allow the testator to remotely sign a Will with a notary as long as there is visual and audio recording of the signature.
If the Senate passes this proposed law and Governor DeSantis does not veto the law, Testators could legally sign wills electronically and remotely. Opponents of the law argue that the potential for abuse abounds. Proponents point out that requiring video and audio recording of the signature acts as a safeguard to prevent potential fraud.
How Do I Make Sure My Florida Will Is Valid? 
Under Florida law, a Will must be in writing. The Testator or person creating the Will needs to sign at the end of the will. Two competent witnesses must witness the signing of the Will by the Testator and sign themselves. It is also highly recommended to have the Will made "self-proving" which requires that the Will be notarized.
If you'd like to create a Will in Florida or ensure that your Will meets the standards of a Will in Florida, we are here to help. Pompano Beach estate and trust litigation attorney Mark R. Manceri has over 30 years of experience representing clients in will contestations. Contact us to set up your consultation today.
Resources:
floridabar.org/the-florida-bar-news/remote-notary-electronic-wills-legislation-starts-senate-journey/
americanbar.org/groups/law_aging/publications/bifocal/vol_38/issue-5–june-2017/the-future-of-electronic-wills/
https://www.estateprobatelitigation.com/undue-influence-in-florida-estate-litigation/