Does Florida Law Actually Bar A Killer From Inheriting Their Victim's Estate?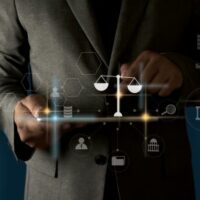 A popular trope in crime fiction is the spouse who kills their significant other "to collect the insurance money." In reality, of course, you cannot legally profit off someone's death when you caused that death. Most states, including Florida, have what is known as a "slayer statute" to address such situations.
Florida's statute states that a survivor who "unlawfully and intentionally kills or participates in procuring the death of the decedent" is not entitled to any share of the decedent's estate, either by will or intestate succession. So even if the survivor did not directly "pull the trigger," they may still be disinherited if they hired the killer or otherwise took any action to procure the decedent's death.
Florida Slayer Statute Does Not Extend to Innocent Decedents of Killer
The slayer statute basically instructs the probate court to act as if the killer predeceased their victim. But how far does that rule extend? Are the killer's descendants also barred from inheriting?
The Florida Fourth District Court of Appeals addressed this issue in a 2015 decision, Fiel v. Hoffman. This case involved a wife who killed her husband. As it turned out, the wife was also responsible for the death of her husband's mother.
The husband's will provided that his estate would go to his wife if his mother did not survive him. If the wife also did not survive him, the will left the entire estate to the wife's daughter from a prior marriage and her two sons.
Since the application of the slayer statute disinherited the wife–i.e., she was legally declared to have predeceased the husband–that meant the wife's children and grandchildren were the surviving beneficiaries under the will. The husband's next-of-kin objected. They argued the slayer statute should also disinherit the wife's descendants.
The Fourth District disagreed. It said the law did not extend the prohibition on inheritance to anyone beyond the "killer of the decedent" and anyone else who participated in the killing. The statute did not prevent innocent third parties from inheriting just because they were related to the killer.
Speak with a Florida Probate Litigation Attorney Today
One final thing to note about the slayer statute–it does not necessarily require a criminal conviction for murder. Now, if the killer is convicted of murder, that is considered "conclusive" for purposes of the slayer statute. But even if the killer is never tried or convicted in criminal court, the probate court can still determine that a beneficiary of an estate is the decedent's killer by "the greater weight of the evidence," which is a lower standard than the criminal burden of proof.
If you are involved in any sort of probate dispute and need advice from a qualified Pompano Beach estate and trust litigation attorney, contact Mark R. Manceri, P.A., today to schedule a consultation.
Sources:
leg.state.fl.us/Statutes/index.cfm?App_mode=Display_Statute&Search_String=&URL=0700-0799/0732/Sections/0732.802.html
scholar.google.com/scholar_case?case=14742945172764219082&q=will+conditional+bequest+marriage&hl=en&as_sdt=4,10