Do Children Born After a Parent's Death Inherit From Their Estate?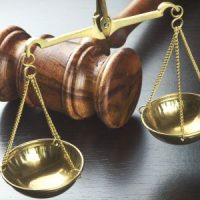 There are, sadly, situations where a child is born after a parent dies. This usually comes up in the context of a father dying after a child is conceived but before the mother gives birth. Which begs the question, "Can the child still inherit from the father's estate?"
Section 732.106 of the current Florida Statutes provides, "Heirs of the decedent conceived before his or her death, but born thereafter, inherit intestate property as if they had been born in the decedent's lifetime." So just as in Roman times, if a father conceives a child before their death, that child has the same inheritance rights even if the father dies before the child's birth.
Section 732.106 only covers inheritance rights to intestate estates–that is, a probate estate where the deceased parent did not leave a valid will. It does not cover situations where there is a will or where the deceased parent placed assets in a trust during their lifetime.
Additionally, Florida law only covers situations where the child was actually conceived before the parent died. At first glance that might seem obvious. But thanks to modern technology, it is possible to use frozen genetic material to conceive a child weeks, months, and even years after the biological parent's death.
Contact a Pompano Beach Estate Litigation Attorney Today
If you are involved in a legal matter involving inheritance rights and need advice from a qualified Pompano Beach beneficiary disputes lawyer, contact the offices of Mark R. Manceri, P.A., today to schedule a consultation.
Source:
scholar.google.com/scholar_case?case=13383797955285975345