Challenging A Conditional Bequest In Court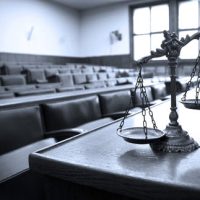 Have you received a conditional request from a recently deceased loved one? Maybe it would help to understand what a conditional bequest is before answering. When an individual makes their will, they clearly state who they want all of their assets given to. These gifts made through wills are known as bequests. If a bequest is made conditionally, it is known as a conditional bequest. A common example of a conditional bequest is granting your child a certain amount of money on the condition that they remain a certain faith or marry someone from the same faith. If your inheritance is contingent on a condition that you are unable to fulfill or that you believe may be illegal or against public policy, it is important to consult with a Florida estate lawyer as soon as possible.
Are Conditional Requests Legal?
Conditional requests are legal in some circumstances. In general, the court does not approve conditions that would give the decedent power to control his descendants from the grave. It is also illegal for a condition to force a recipient to act (going back to the giving the decedent too much power idea) or to cause them to act immorally or illegally. A condition must also not be void against public policy. For instance, granting someone the land for a church on the condition that it does not allow a certain race of people to attend would be void against public policy. The judge would set the void condition aside and simply convey the property as if it was not accompanied by a condition. Conditions requiring that the recipient convert to a specific religion, have a certain number of children or a certain gender of child, are all also void against public policy. If a condition requires that you divorce a certain person in order to receive your inheritance, judges will generally find this to be void against public policy. However, if the bequest is made because of a divorce or in anticipation of a divorce that is already underway or expected, then the condition is valid. If you have questions about whether a condition is valid and enforceable or how to perform a condition in a will, it is a good idea to schedule a consultation with an attorney.
How to Challenge a Conditional Request
If you are the subject of a conditional request that you do not believe is possible to fulfill or that you believe is against the law as written, it is important to contact a Florida estate litigation attorney as soon as possible. Your estate attorney will challenge the condition in probate court. If the attorney can establish that the condition is invalid, it will be set aside and will not be enforced by the judge. As explained above, there are a number of reasons why the condition may be unenforceable.
Schedule a Consultation with Mark R. Manceri, PA Today
If you are struggling to access the inheritance that you have been left due to an unlawful conditional request, Pompano Beach estate & trust litigation lawyer Mark R. Manceri is ready to help you fight for your inheritance by litigating the matter in probate court. Contact Mark R. Manceri, PA, today, to schedule a consultation.
Source:
law.cornell.edu/wex/conditional_bequest