Can You Sue a Florida Trustee?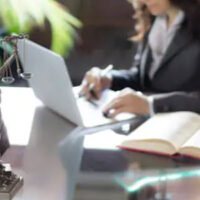 If you suspect the Trustee of a Trust commits wrongdoing, you might be wondering if you can sue them directly. Under Florida law, there may be several situations that warrant filing a lawsuit against the Trustee. However, it's not a simple process. If you have a problem with a trustee, it's important to talk with an experienced Pompano Beach trustee dispute attorney.
What Can You Sue a Trustee For?
Trustees owe beneficiaries a fiduciary duty to properly administer the Trust as well as a duty of loyalty. That means the Trustee must always have the beneficiaries' best interests in mind. The Trustee cannot put their interests ahead of beneficiaries.
A Trustee must administer the Trust with reasonable skill and care. They need to keep good records and make sure all investments will benefit the Trust's beneficiaries. Trustees must act impartially and fairly when it comes to beneficiaries. There is no requirement that Trustees give beneficiaries an equal share, but they must provide whatever share is allocated under the Trust's terms.
Trustees must control expenses and keep expenditures reasonable in administering the estate. Expenditures should make sense for the purpose of the trust, the type of property in the Trust, and the Trustee's skills. If any beneficiary asks for information on the Trust, the Trustee must provide it. This is known as the duty to inform and account. Trustees must account to the beneficiaries each year by preparing a trust accounting per the guidelines established under the Florida Trust Code.
When a trustee breaches any of these duties, beneficiaries could bring a lawsuit against the Trustee in a Florida court. The court will need to see that the breach was significant in nature, like a failure to inform and account. If the court finds that the Trustee committed a notable violation, they will award damages to the filing party.
How Long Do You Have to Sue the Trustee?
Like other types of lawsuits, you will need to file a complaint within a certain amount of time, or the court may bar you from any kind of recovery. In most cases, you will need to file a lawsuit within four years. However, that time limit could be significantly reduced if a Trust accounting was provided with a statutory limitation notice. If this situation applies, you may only have six months to file.
Where to File a Lawsuit Against the Trustee?
Where you file will depend on the specifics of the Trust. To bring a case in Florida, the Trust must have some connection to Florida. Is the Trustee located in Florida? If so, the case will likely remain in Florida; otherwise, it may need to be filed in another State.
Most Trust lawsuits are filed in the probate Court for the applicable Circuit Court. In rural counties that do not have their own separate probate division will likely be filed in that Circuit Court's General Civil Division.
Contact a Pompano Beach Trust Litigation Lawyer
While you are not required to hire a lawyer to bring a lawsuit against a Trustee, it's a complicated process requiring legal expertise. If you are a beneficiary in a Trust where you believe the Trustee has breached their duties, let our experienced Pompano Beach trust litigation lawyers help. Contact Mark R. Manceri, P.A. today to schedule an initial consultation.
https://www.estateprobatelitigation.com/what-liability-does-a-florida-trustee-have/