Can You Appeal A Probate Court Decision In Florida?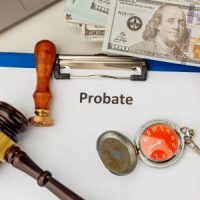 If you have received an unfavorable decision from a probate court in the state of Florida, you may be wondering if there is any recourse to challenge the ruling. The good news is that in many cases, you can appeal a probate court decision.
Our Pompano Beach estate litigation lawyer at Mark R. Manceri, P.A., can explain what kind of probate court decisions are eligible for appeal and how to go about appealing them. If you are thinking of appealing a probate court decision, reach out to our lawyer to get legal guidance.
What Kind of Probate Court Decisions Can You Appeal in Florida?
In general, any decision made by a probate court judge can be appealed, as long as it was not part of a settlement agreement or an arbitration award. This includes decisions related to estate administration, such as approving or denying an application for letters of administration, decisions related to guardianship or conservatorship proceedings, and decisions regarding wills and trusts. Additionally, if the court has made a final judgment on any matter before it, that decision can be appealed.
How to Appeal a Probate Court Decision?
The first step in appealing a probate court decision is filing a notice of appeal with the clerk's office within 30 days after the order has been entered by the court (Florida Statutes 120.68(2)(a)). After filing the notice of appeal, you must then file an appellate brief explaining why you believe that the lower court's ruling should be overturned.
You must also serve copies of your notice of appeal and appellate brief to all parties involved in the case. Once all these steps have been completed, your case will move forward to oral argument before an appellate panel composed of three judges who will review your case and issue their own ruling on it.
How Can a Lawyer Help You with the Appeals Process?
Appealing a probate court decision is no easy feat and requires an understanding of both procedural rules and substantive law related to trusts and estates litigation. An experienced attorney can help guide you through all aspects of this process so that your chances of success are maximized and any potential problems are avoided or minimized.
Your lawyer can advise you on whether your case is likely to be successful, prepare all documents necessary for filing your appeal with the appropriate courts, represent you during oral argument before appellate panels, and handle all other aspects associated with appealing your case—from filing motions with courts to negotiating settlements with opponents—so that you can focus on other important matters while they take care of everything else for you.
Get Help from a Lawyer
If you have received an unfavorable decision from a Florida probate court but believe that it should be overturned based on errors or misapplication of the law by the lower court judge(s), don't despair – there may still be hope for achieving justice. Get help from our lawyer at Mark R. Manceri, P.A., to discuss your case and determine if you can appeal a probate court decision. Get a case review by calling 954-491-7099.