Can I Appeal A Probate Order?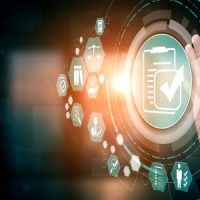 Have you lost a loved one? If so, you may have had to mourn while going through a lengthy and frustrating probate process. To finally reach the end of that process only to learn that the court has erred in the process can be infuriating, and it is easy to feel helpless in that situation, however, you do have legal options available to you. If you believe that the court was wrong in how it ruled on issues relating to your loved one's estate, such as their competency to sign a will, whether they were unduly influenced, or in regard to how the will was allocated among beneficiaries, you have the ability to appeal that decision. If you have a probate matter that you want to appeal, it is critical to consult with an experienced Florida estate attorney as soon as possible, as you only have a small window of opportunity in which to do so.
What is Probate?
During probate, your deceased loved one's estate is settled and then distributed, either in accordance with their will or with Florida's intestate succession statutes. If they had a will, the probate court will have to determine whether the will is valid and meets all legal requirements. Interested parties, including you, may challenge the validity of the will if you do not believe it is valid or representative of the free will of your competent loved one. Probate can be a lengthy process, lasting months or even over a year. The probate court judge may have to make determinations as to how the will is allocated and distributed, or on whether your relative was competent to sign their will. If you have a reasonable basis on which to disagree with the judge's decision, you can appeal it.
How to Appeal a Probate Court Order
If you want to appeal a probate court order, the probate court judge must have entered the order as final. If the order is incomplete then you cannot appeal it. You are able to appeal any order that is entered by the probate court, and you may appeal multiple orders if appropriate. It is important to seek counsel from an estate attorney quickly following the entry of the order, as you only have 30 days from the date the order is entered to file your notice of appeal with an appropriate appellate court. Once you file your notice of appeal with the clerk of court along with the necessary fees, the clerk will prepare a record on appeal, and you will have an additional 10 days to tell the clerk which documents relating to the appeal should be included or excluded from the record. Your attorney will then need to prepare a brief explaining your position.
Contact Mark R. Manceri, P.A.
If you want to appeal a probate order, contact Pompano Beach estate and trust litigation lawyer Mark R. Manceri today to schedule a consultation and get the help that you need to get the inheritance you deserve.
Source:
flsenate.gov/Laws/Statutes/2018/Chapter732