Britney Spears Case Brings New Attention To The Impact Of Adult Conservatorships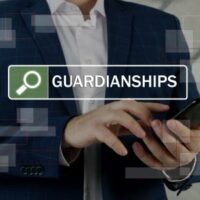 The ongoing legal saga of pop singer Britney Spears has raised awareness nationwide about the nature of adult conservatorships–or what Florida refers to as guardianships. The 40-year-old Spears has been under a California court-ordered conservatorship for the past 13 years. Elie Mystal, a legal writer for The Nation, explained that the conservator, Spears' father, "has been allowed to control [Britney] Spears's life in minute detail—including allegedly forcing unwanted birth control upon her—and none of the lawyers or judges involved has done a damn thing to stop it."
Spears spoke out publicly for the first time in late June, when she asked a judge to terminate the conservatorship. In addition to the forced birth control, Spears said her father forced her to continue performing and put her on lithium without her consent. She also alleged that her conservatorship-appointed attorney would not allow her to speak publicly about her situation.
As Mystal noted, a conservator is allowed to act in many ways as the parent of a minor child. At the same time, conservatorship is "something we should be doing only for people who are truly unable to care for themselves." And even when a conservator is granted broad discretion, they are not required to use it and should always strive to make choices that reflect the preferences of the ward (i.e., the person under the conservatorship).
How Florida Guardianships Work
As noted above, Florida uses the term guardianship to describe what California and many other states call a conservatorship. Florida actually uses the term conservatorship to describe a situation where a court appoints someone to assume control over the property of an "absentee" person. For example, if a person is missing and presumed dead, a family member may be named conservator over their property.
As for Florida guardianships, they are intended to be used only in situations where a medical problem, chronic condition, or other injury renders an adult incapable of managing their own affairs or property. Depending on the circumstances, a court can name either a guardian of the person or a guardian of the property. In some situations, like the Spears case, the same guardian may be appointed to both roles.
A guardian of the person makes decisions regarding the ward's lifestyle, care, and well-being. This includes the ability to decide where the ward lives and what healthcare they should receive. The guardian of the property, in contrast, oversees the ward's financial affairs. The guardian manages the ward's bank accounts, real estate, and other assets.
As the Spears case illustrates, guardianships of this nature often do not have any time limits. In Florida, a guardianship continues until terminated by the court. But the guardian, ward, or another interested person can file a petition seeking termination at any time. A court will only grant such a petition, however, if there is medical evidence–usually a doctor's examination–that shows the ward has been "restored to capacity" and can resume handling their own personal or financial affairs.
If you are involved in a Florida guardianship matter and need legal advice from an experienced Pompano Beach guardianship litigation attorney, contact Mark R. Manceri, P.A., today.
Source:
thenation.com/article/society/free-britney-s