Actions That Can Lead to Personal Representative Liability in Florida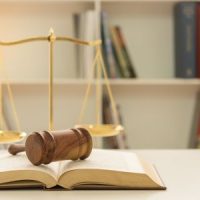 The primary duty of a personal representative is to represent the decedent's estate in probate proceedings. The representative must manage the assets of the estate, distribute them according to the decedent's wishes, and pay off all debts and taxes. However, some actions taken by the representative can lead to personal liability. These include failure to file tax returns, failure to provide appropriate notice to beneficiaries or creditors, selling property below market value, and misappropriation of estate funds.
What Does a Fiduciary Duty Mean?
A personal representative is considered a fiduciary, meaning they have a legal and ethical obligation to act in the best interest of the estate and its beneficiaries. As a fiduciary, the personal presentative is held to a higher standard of care than a non-fiduciary. Breach of fiduciary duty can result in legal consequences, including personal liability for damages incurred.
If you are a personal representative who has been accused of a breach of fiduciary duties, do not hesitate to contact a lawyer because the accusations can lead to your removal and potential consequences.
Conflict of Interest & Personal Representative Liability
The personal representative must avoid any conflict of interest when managing the estate's assets. A conflict of interest occurs when the personal representative acts in their own interest, rather than acting in the best interest of the estate and its beneficiaries. For example, if the personal representative purchases estate property for themselves below market value or withholds information from beneficiaries to gain an advantage, personal liability may follow.
Common Causes for the Removal of a Personal Representative
There are several reasons why a personal representative may be removed pursuant to Florida Statute 733.504, including:
mismanagement of estate assets
violation of fiduciary duties
fraud
conviction of a felony
conflict of interest
If beneficiaries or creditors are not satisfied with the personal representative's performance, they can petition the court to remove them. The removal of a personal representative can lead to significant legal consequences, so it is vital to ensure that all obligations are met.
Seeking advice from a skilled lawyer can help ensure that the personal representative fulfills all their obligations to the estate and its beneficiaries successfully.
Seek Legal Counsel
Serving as a personal representative of someone's estate comes with significant responsibility, including legal liability for failure to fulfill those duties. Our lawyer at Mark R. Manceri, P.A., can help you handle a breach of fiduciary duty whether you are the accused or the accuser. Call 954-491-7099 to receive a case evaluation.
Source:
leg.state.fl.us/Statutes/index.cfm?App_mode=Display_Statute&URL=0700-0799/0733/Sections/0733.609.html