4 Tips For Personal Representatives Dealing With Creditor Claims After The Decedent's Passing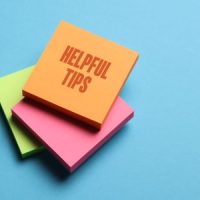 When someone passes away, their personal representative must pay any remaining debts and taxes before they can distribute the decedent's assets to the beneficiaries. This means that creditors may come forward with claims against the estate of the decedent. It is important for a personal representative to understand what steps should be taken when dealing with creditor claims after the decedent's passing.
If you are a personal representative who has to deal with creditor claims after the decedent's passing, our lawyer at Mark R. Manceri, P.A., can help. Our Pompano Beach estate and trust litigation lawyer assists personal representatives with all aspects of the estate administration, including dealing with creditor claims. The personal representative's failure to perform their duties as required by law may result in litigation, and our lawyer is here to prevent this from happening.
How to Deal with Creditor Claims After the Decedent's Passing?
Here are four tips you can follow if you were appointed as the personal representative of the decedent's estate and are dealing with creditor claims:
1. Contact a Lawyer
The first step when dealing with creditor claims after the death of the decedent is to contact a lawyer who is knowledgeable in this area. This will ensure that all your actions comply with state laws and regulations. A lawyer can also provide advice on how to manage any creditors or debtors of the estate. Additionally, they can help file any necessary paperwork or documents required by law or court orders.
2. Assess the Claim
When dealing with creditor claims, you need to assess each claim individually. The personal representative should review any documentation submitted by creditors and determine whether or not a valid debt exists. If there are any discrepancies or questions regarding a claim, it may be necessary to obtain legal advice from an experienced probate attorney.
Note: As a general rule under Florida law, creditors can make claims against the decedent's estate within 30 days from the date of receiving written notice or within three months of the first date of the notice's publication in the newspaper (Florida Statutes § 733.702).
3. Prioritize Payment of Claims
Once all of the creditor claims have been assessed, it is important for personal representatives to prioritize which debts should be paid first. Generally speaking, funeral expenses take precedence over other creditors and should be paid first out of the estate funds. Other priority debts include taxes owed to state and federal governments, court-ordered child support payments, secured debts (i.e., mortgages or car loans), unsecured debts (i.e., credit cards), and finally non-priority unsecured debts (i.e., medical bills).
4. Pay Creditor Claims with Estate Assets
The next step is to pay off all creditor claims using estate assets if possible. If there are sufficient funds available in the estate, then all creditors should be paid in full before distributing any remaining assets to beneficiaries. However, if there are not enough funds available in the estate to pay off all creditor claims then partial payments may need to be made on certain claims depending on priority status and amount due per claim. In some cases, it may also be possible for beneficiaries to make payments on behalf of an unpaid creditor claim using their own funds if they agree to do so voluntarily. However, this will depend on individual circumstances as well as applicable state laws regarding inheritance distributions and payment of outstanding debt obligations after death.
Following the above-mentioned tips can help ensure that all valid debt obligations are satisfied before any remaining assets are distributed among beneficiaries according to applicable state laws governing probate proceedings.
Get Legal Help from a Lawyer
Dealing with creditor claims after a decedent's passing can be a complicated process, but understanding what steps need to be taken can make it easier for personal representatives tasked with settling an estate after death who find themselves facing such a situation.
If you find yourself dealing with creditor claims as a personal representative, an experienced lawyer at Mark R. Manceri, P.A., can help provide peace of mind during this difficult time. Schedule a case review with our lawyer by calling 954-491-7099.
Source:
leg.state.fl.us/Statutes/index.cfm?App_mode=Display_Statute&URL=0700-0799/0733/Sections/0733.702.html