What Liability Does a Florida Trustee Have?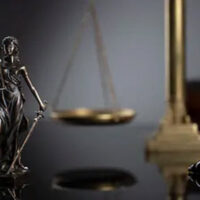 When someone sets up a Trust, they name a Trustee to administer the Trust . The Trustee is the person who manages the Trust according to the official instructions. It is an extremely important fiduciary position. Trustees have a lot of responsibilities and duties. With all that comes possible liability as well. If you plan to accept a Trustee position, you must be ready to take it seriously. If you don't, it can open you up to more risk for personal liability.
This can also lead to disputes between the Trustee and the beneficiaries. When this happens, you need to speak with a Pompano Beach Trust dispute attorney. 
Breach of Fiduciary Duty
If a Trustee breaches their fiduciary duty, they can become personally liable to the Trust's beneficiaries. To avoid allegations of wrongdoing, it's important to always act in the best interests of the beneficiaries.
Some of the most crucial things to remember with being a Trustee include:
Manage the Trust in accordance with the terms;
Keep excellent accounting records;
Act impartially with all beneficiaries;
If there is a Co-Trustee, work closely together;
Always keep beneficiaries reasonably informed of Trust activities;
Choose wisely and only retain qualified outside professionals; and
Always exercise reasonable skill and care when dealing with Trust-related matters.
Examples of When a Trustee Might Be Personally Liable
If someone brings an action against the trustee personally, it can put their personal assets at risk. There are some situations that are more likely to result in personal liability. Trustees can be held liable to beneficiaries as well as third parties. Some possible examples include:
Exceeding your authority as the Trustee;
Breaching a contract with a third-party;
Making an improper distribution of Trust assets;
Tortious conduct that ends up injuring a third party; and
Using Trust property to invest in highly risky ventures and other imprudent investments.

Common Misconceptions about Trustee Liabilities
Trustees have to pay debts, but that doesn't mean they have to personally cover them. This means the Trustee should be covering the Trust's obligations from the assets of the Trust.
In the event the Trust lacks the financial resources to cover the debts, then the debts will remain. Some people assume that the beneficiaries cover the debts if the trust can't cover them. Beneficiaries are only liable for any Trust debts up to the extent beneficiaries received any trust assets, which should have been used to pay the debts.
Contact a Pompano Beach Trustee Dispute Attorney
As a Trustee, it's imperative to make sure you understand what is expected of you and what you need to do in the future. Meeting with a Florida estate planning attorney before you start serving as a Trustee is also a smart idea. The more you know about what your duties and responsibilities are, the less chance there is of you breaching your duties.
If you need assistance with as a Trustee in Florida, contact Mark R. Manceri, P.A. today to schedule an initial consultation.
https://www.estateprobatelitigation.com/important-legal-duties-of-a-florida-trustee/