What is the Elective Share in Florida Probate Law?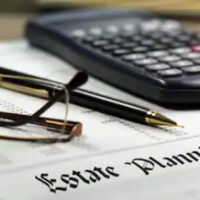 If you prepare your Florida estate planning documents on your own, you may assume that any property and assets you own are yours to do with as you want. That means leaving assets to whoever you wish to and deciding who does and does not inherit something. While this is essentially true, it's not the case in every probate. If you are married, your spouse typically is entitled to a share of your estate, even if you left them out. This is known as the spousal Elective Share.
In some cases, the amount of the Elective Share exceeds that of what you intended. Not surprisingly, disputes can arise during a probate administration. This is when you need the legal expertise of a Pompano Beach elective share lawyer like Mark R. Manceri, P.A. Mr. Manceri is an expert in resolving probate and trust disputes, including ones involving a spouse's elective share. To learn more about spousal elective shares, contact us today to schedule a meeting.
What is Florida's Spousal Elective Share?
Florida probate law allows a surviving spouse to take their inheritance as outlined in the Decedent's Will or opt for an Elective Share of the state. In some cases, a spouse may receive a minimum of half of their partner's estate. However, this is not always the case. If the deceased attempted to disinherit the surviving spouse or leave them very little, Florida law steps in, allowing them to choose an Elective Share instead.
The Elective Share can be waived ahead of time through an enforceable and valid prenuptial agreement or post-marital agreement.
What is the Elective Share Amount in Florida?
The percentage a surviving spouse can receive in Florida is 30% of the Elective Share Estate. The Statue that describes property included in the Elective Share Estate is extensive. It can include the entire probated estate of the Decedent, plus their interests in other property or assets. Examples include:
Any "transfer on death" or "pay on death" bank accounts;
Homestead value;
Cash value of pensions, life insurance policies, deferred compensation plans, pensions;
Property held in certain types of joint title; and
Certain property the decedent transferred in the year prior to their death.
If the spouse is an omitted heir, they could take the spouse's share of the intestate portion of the estate. The intestate part is what the spouse would've received had the Decedent died without a Will in place. In some cases, this amount could be higher than the 30% Elective Share. It may be anywhere from 50% to 100% of the entire estate.
Contact a Pompano Beach Spousal Elective Share Attorney
To claim an elective share in Florida, you will need to file an election to claim an Elective Share with the particular Court that is handling the probate administration. Be advised that there is a deadline to file your claim. It could be as early as six months from the date you were served with the notice of probate, or as long as two years after your spouse's death.
If you need assistance with an elective share in a Florida probate matter, contact Pompano Beach elective share lawyer Mark R. Manceri, P.A. today to schedule an initial consultation.