What is Guardianship Litigation?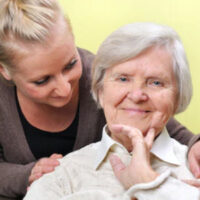 A Guardian is someone who is appointed by the court to be the decision-maker for an incapacitated adult or a child, who is known as a Ward. When there is a dispute over some aspect of the guardianship, you may need to contact a knowledgeable and experienced Pompano Beach guardianship litigation attorney for assistance.
The position of Guardian holds a lot of responsibility. Guardians may have the authority to take charge of all decisions affecting the Ward's financial and personal affairs. Given that Guardians can have that much power, it should come as no surprise that disputes can arise with these legal arrangements. At Mark R. Manceri, P.A., we routinely help family members in the event there is a contested issue with the Guardian appointment or another legal dispute arises.
What Can Cause Guardianship Disputes?
It's not uncommon for disputes to start right at the beginning — including over the initial appointment of a Guardian. First, the person who is to be the Ward may want to challenge the appointment, suggesting they don't need a Guardian at all. Other times, it can be family members who are disputing the need to have a Guardian appointed.
Once the Guardian is appointed, it's not always smooth sailing from there either. If a family member is concerned about the Guardian's actions, they have a right to make sure the Guardian is doing their job. The concerns may revolve around whether the Guardian is acting appropriately, are they completing their duties, or have they breached their fiduciary duty. If so, a legal action can be brought to have the Guardian dismissed.
What Powers Do Guardians Have?
By their position, Guardians typically have the right to do any of the following:
Assume custody of the Ward;
Consent to medical care for the Ward;
Petition the court for a number of things, including the authority to apply for a marriage or divorce;
Receive funds that are payable to the Ward; and
Take action that is needed to force an obligated party to support the Ward.
When a Guardian is putting the personal and financial needs of the Ward first, they are acting with the Ward's best interests in mind. The problem starts when the Guardian puts his or her own needs first and sees some personal gain from their actions.
This is not to say that Guardians are not entitled to receive reasonable compensation for their services. Guardians are not expected to use their own financial resources to provide for a Ward, unless there is a signed agreement that says so.
Removing a Guardian is a complex legal process and requires ample documentation that he or she is not acting in the best interest of the Ward. This is why retaining an attorney who specializes in estate and trust litigation is so important. 
Contact a Pompano Beach Guardianship Litigation Attorney
If you need assistance with a guardianship dispute, let our experienced legal team help. Contact Mark R. Manceri, P.A. today to schedule an initial consultation. We have years of experience litigating disputes related to guardianship appointments. Call or email us today to learn more about how we can assist.
https://www.estateprobatelitigation.com/does-a-ward-in-florida-have-the-right-to-marry/