What Happens When a Florida Probate Lawyer Has a Conflict of Interest?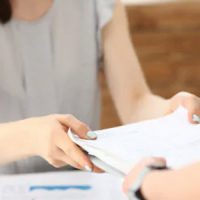 Probate disputes in Florida can lead to litigation. This means a trial before a judge who must hear witness testimony with respect to the underlying issue, such as a contested will. In some cases, this can present certain legal conflicts, particularly when the attorney who prepared the will may also end up as a witness in the trial.
Court Disqualifies Lawyer Named as Witness in Will Contest
A recent decision from the Florida Third District Court of Appeal, Cordero v. Cordero, provides a practical illustration of what we are talking about. This case involved a probate dispute over multiple wills between two brothers, Rolando and Roeglio, over their deceased father's estate.
Rogelio filed for probate a will signed by his father in 2018. This will named Rogelio as the personal representative and sole beneficiary of the father's probate estate. The will made no provision for Rolando. Rolando then contested the will, alleging his father lacked capacity at the time of its execution and that Rogelio exercised undue influence. Instead, Rolando submitted a prior will signed by the father in 2012, which divided his estate equally between his two sons.
The 2012 will was prepared by an attorney who also represented Rolando in a number of other legal matters. The attorney had no role in preparing the 2018 will under challenge. But the attorney now represented Rogelio in defending against Rolando's will contest. Rolando subsequently moved to disqualify the attorney due to a conflict of interest.
The trial court granted Rolando's motion to disqualify, largely because Rogelio planned to call the attorney as a fact witness at trial. Rogelio appealed, but the Third District upheld the disqualification. The appellate court explained that under the Rules Regulating the Florida Bar, a lawyer cannot act as an advocate at a trial where they are "likely to be a necessary witness on behalf of the client," except under limited circumstances, none of which applied to this case.
And while this type of disqualification would normally only prohibit the attorney from representing Rogelio during the trial–but not the rest of the litigation–in this case the Third District said the trial judge acted properly in barring the attorney from handling any future matters related to the will contest. This was due to the attorney's pre-existing attorney-client relationship with Rolando, which again created a material conflict of interest.
Contact a Florida Probate Litigation Attorney Today
If you are a party to a probate dispute–or you suspect you are likely to become involved in such a dispute–it is always a good idea to seek out independent legal advice from an attorney who does not have a prior conflict of interest. At the very least, you will benefit from an impartial, outside perspective. And you can avoid additional and costly litigation over questions such as whether to disqualify an existing attorney.
So if you need legal advice or representation from an experienced Pompano Beach estate and trust litigation lawyer, contact the offices of Mark R. Manceri, P.A., today to schedule an initial consultation.