What Happens If The Deceased Leaves Behind Multiple Wills?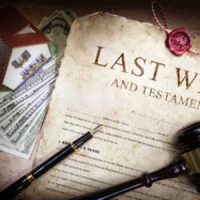 If you have recently lost a loved one and are now tasked with administering their estate, it is important to understand what happens if the deceased left behind multiple wills. In Florida, the rules for determining which will is valid depend on how the wills were created and what they contain. It is important to speak with an experienced attorney who can help you navigate this process.
If your loved one left behind more than one will, you might want to consult with a Pompano Beach multiple wills lawyer at the office of Mark R. Manceri, P.A., as soon as possible. Mark R. Manceri is a Florida board-certified lawyer with over 38 years of experience.
How Are Wills Created in Florida?
When creating a will, it must be done according to Florida law. The testator (person making the will) must be at least 18 years old and of sound mind when signing the document (Florida Statutes § 732.501). The document must also be signed by two witnesses who are present at the time of signing (Florida Statutes § 732.502). Additionally, any changes or additions to an existing will must also adhere to these same guidelines—which means that any new documents must be witnessed and signed properly as well.
What If Multiple Wills Exist?
If there are multiple wills, only one of them can take effect after death. The court takes into account various factors when deciding which will should take effect, including dates, witnesses, and content of the different documents. For example, if there are two wills created at different times—and one was witnessed but not properly signed—the court may deem that will invalid or voidable depending on certain circumstances. Furthermore, any subsequent wills created after an earlier valid one can revoke any previous versions as long as it clearly states that intention in writing.
Why You Need a Lawyer When Dealing with Multiple Wills
Navigating probate proceedings following the death of a loved one can be complicated, even under ideal circumstances. However, when multiple wills exist, that further complicates matters significantly. Given the complexity of this situation, it is important to seek legal counsel from an experienced estate planning attorney who knows all applicable laws in your state.
A lawyer can review all relevant documents thoroughly and advise on which version should take precedence based on their legal expertise and experience navigating cases involving multiple wills in Florida courts. Additionally, they can provide guidance throughout the probate process so that everything goes smoothly and heirs receive their intended inheritance according to their loved one's wishes.
An experienced estate planning attorney who understands Florida law surrounding multiple wills should always be consulted when dealing with this type of situation in order to ensure that heirs receive their intended inheritance in accordance with their loved one's wishes without unnecessary delays or complications due to conflicting documents or ambiguities within them.
Seek Legal Counsel Today
When you seek legal counsel, you can have peace of mind knowing that everything will be handled properly and efficiently. If your loved one left behind multiple wills, a lawyer can help you understand Florida's laws and explain your legal options. Contact Mark R. Manceri, P.A., today to schedule a consultation and discuss the details of your case. Call 954-491-7099 now.
Source:
leg.state.fl.us/Statutes/index.cfm?App_mode=Display_Statute&Search_String=&URL=0700-0799/0732/Sections/0732.501.html