What Happens If Property Is Found After An Estate Has Been Closed?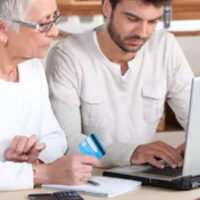 The main function of the probate process is to gather and distribute assets that belonged to a deceased individual. Once the personal representative has completed administration of the estate–i.e., all debts and expenses are paid and the remainder distributed to the beneficiaries–the estate is formally closed and the probate court discharges the personal representative from their responsibilities.
But what happens if at some later date after the closing new assets are discovered? This is not a common occurrence, but it does happen. Perhaps the deceased had a bank account that the personal representative never knew about. Or maybe there was missing property that had been turned over to the state. In rare cases there may even be a previously unknown life insurance policy payable to the estate.
So what happens in these scenarios? Can you actually reopen an estate? Yes. Florida law does permit an "interested person" to file a petition for "subsequent administration" of an estate if there has been newly discovered property subject to probate. An interested person in this context may include the previously discharged personal representative, a beneficiary of the estate, or even a creditor of the decedent who was not fully paid during the original administration.
An interested person can seek subsequent administration by filing a petition with the probate court. The petition must include the reason for further administration, a description and approximate value of the newly discovered assets, and the relief sought by the petitioner. The probate court can take the petition under advisement and issue such orders as may be appropriate. This does not necessarily mean, however, that the previous order discharging the personal representative will be revoked or even that a new personal representative needs to be named.
What If a New Will Is Found After the Estate Is Closed?
A related question you might have is, "Can a closed estate be reopened based on a newly discovered will?" The answer here is no. Florida law expressly states, "No will or codicil may be offered after the testate or intestate estate has been completely administered and the personal representative discharged." This includes intestate estates–i.e., where no will was originally filed for probate–where a purported will is discovered after the estate is closed.
Speak with a Florida Estate Litigation Lawyer Today
If you are involved in a dispute involving the administration of a probate estate–including one where a previously closed estate may need to be reopened–it is crucial that you seek out competent legal advice from a Pompano Beach estate and trust litigation attorney. Contact the offices of Mark R. Manceri, P.A., to schedule a consultation.