Understanding the Limits of an Agent's Authority Under a Florida Power of Attorney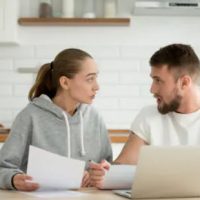 Most estate plans include a document known as a power of attorney (POA). The basic idea behind a POA is fairly simple: A principal appoints an agent to act on the principal's behalf. Some POAs are limited to a specific property or transaction. For example, you might sign a limited power of attorney so your lawyer can execute a real estate closing on your behalf. But in the context of estate planning, it is common to sign a general power of attorney that appoints an agent to broadly manage your property and finances on your behalf, particularly in the event you are disabled and unable to make those decisions yourself.
A power of attorney is not a carte blanche for the agent to use your property as their own. Under Florida law, a court can enforce the terms of a POA. This includes reviewing an agent's conduct, terminating the agent's authority, and in some cases ordering an agent to pay damages to the principal for misusing or misappropriating their property.
Highlands Sheriff Seeks Extradition of Florida Man Accused of Stealing from Deceased Woman
In some cases, abuse of a power of attorney can even lead to police investigations and the filing of criminal charges. For example, WINK in Fort Myers recently reported that the Highlands County sheriff has sought extradition of a man arrested in Nevada on criminal charges arising from his alleged misuse of a Florida power of attorney. According to the report, the accused was named the agent in a power of attorney signed by a Florida woman in June 2020. The woman subsequently passed away in 2022.
Now, it is important to understand that once a principal dies, their power of attorney no longer has any legal effect. A power of attorney only applies to principals who are still living. Once a person dies, their property passes to their probate estate and a Florida court must appoint a personal representative (executor) to gather the assets of the deceased.
In this case, however, the Highlands County sheriff has alleged that the now-former agent continued to "funnel money from [the deceased woman's] accounts into his own pockets for months after she died." Altogether, the authorities estimated the man took nearly $450,000 in cash and stock dividends. The accused was taken into custody in Henderson County, Nevada, and was facing extradition back to Florida. Among the pending criminal charges are the fraudulent use of the personal identification of a deceased person, grand theft, and exploitation of the elderly.
Contact Florida Probate Litigation Attorney Mark R. Manceri Today
In some cases, what starts out as a legitimate power of attorney becomes twisted and abused over time. An agent may feel entitled to take some of the principal's assets for themselves as "compensation." Or they may, as in the criminal allegations described above, simply keep the property for themselves after the principal dies. Neither scenario is permitted under Florida law.
So if you are involved in a similar situation and need legal advice from a qualified Pompano Beach power of attorney disputes lawyer, contact the offices of Mark R. Manceri, P.A., today to schedule a consultation.