Should You Name a Relative as Personal Representative of Your Estate?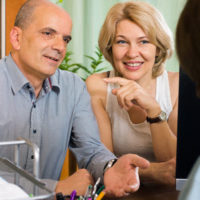 It is comforting to think about the money that you have worked hard to earn becoming a source of stability for your children and grandchildren, but it is not always easy to have frank conversations with your family about what will happen when you pass away. It is important, though, to start the discussions early, so that you can make an informed decision about which of your relatives, if any, you will name as the personal representative of your estate. "personal representative" is the term used in Florida, but this person is called the "executor" of the will in other states.  It is also important to start the discussions early so that the person you choose as personal representative will understand his or her responsibilities and will have a chance to seek professional advice from an estate and probate lawyer if he or she needs it.
Which Relative Would You Choose? 
In the following scenario, who do you think is the best choice as the personal representative of the estate. Mr. X is a widower with no siblings; he lives in the house in South Florida where he and the late Mrs. X moved to spend their retirement. His will stipulates that his estate will be divided among his two sons, Archie and Bertie. Archie lives within his means in Jacksonville; he and his father disagree so strongly about politics that they have made the mutual decision not to be in contact. Archie's wife is a germaphobe; she complains incessantly about the food choices and cleanliness at Mr. X's house. His children bicker at the dinner table, that is, when they visit at all; Archie spends most holidays with his wife's parents. Bertie lives in Sunrise and takes his dad out for coffee and doughnuts every Saturday morning; Mr. X always pays. Bertie spends lavishly on travel, ostensibly to further his career as a social media influencer. He has a long track record of marrying and divorcing materialistic women.
No Simple Answers
 Do you think the personal representative should be someone financially responsible, which would make Archie the better choice or Bertie who lives closer and sees Mr. X more often? May be they should serve as Co-Personal Representatives?
In a situation like this, with one son far away and the other with questionable financial responsibility, Mr. X should discuss the very important decision of choosing a personal representative with an estate lawyer. The moral of the story is that every estate is different, and when in doubt, consult an experienced estate lawyer who is a specialist.
Reach Out to Us Today for Help 
Contact Mark R. Manceri in Pompano Beach, Broward County, Florida to discuss your questions if you have been named as the personal representative of an estate or if you are trying to choose a personal representative for your estate. We can assist you throughout each step of the process.
Resource:
huffingtonpost.com/jim-t-miller/how-to-choose-the-right-e_b_3625961.html