Reasons to Modify a Florida Trust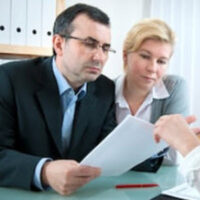 Florida law restricts your ability to modify the terms of a Trust in order to protect the Grantor's intention. Notwithstanding, Florida law does allow for the modification of a Trust under certain circumstances. If the Grantor's circumstances have changed and they need or want to make changes, you will need the assistance of a Pompano Beach will and trust modification attorney.
Modifying an Irrevocable Trust
As the name suggests, an Irrevocable Trust is one that you cannot change or cancel once created. Florida law allows you to modify an irrevocable trust, but only under very specific circumstances. Trust modifications can either be judicial by Court Order or non-judicial by agreement of the affected persons.
One basis upon which to modify an Irrevocable Trust is one that it is no longer consistent with the intent of the Grantor. A Trustee or beneficiaries can seek a modification under this category when the Trust has become illegal or impossible, or the purpose of the Trust has been satisfied. Another reason is that the purpose of the Trust no longer exists, or there are unexpected circumstances that defeat the purpose of the Trust.
Another basis is to request a modification that is in the best interests of the beneficiaries. Trustees and beneficiaries can go to the Court to ask for a modification when the Trust's terms are no longer in the best interests of the beneficiaries. A Trust cannot be modified if there is a provision in the Trust that expressly says modifications are prohibited.
Trust modifications can be complicated and requires a high level of legal knowledge and experience.
Modifying a Living Trust
Living Trusts are almost always revocable. They are typically used to help someone avoid probate and guardianship proceedings. People often amend them as lifetime circumstances or events occur. For a Trust to be effective, you have to transfer your assets into the Trust. This is known as "funding" a Trust.
In the event there are a large number of changes that need to be made in an Amendment, it may be best to start over with an entire new Trust. You don't want to leave things open to ambiguity. Living Trusts typically cannot be altered or revoked once the Grantor dies. Also, it can turn into an Irrevocable Trust in situations where the Grantor loses capacity, and can no longer sign an Amendment.
Contact a Pompano Beach Will and Trust Modification Lawyer Today
Making an Amendment to a Trust can be complicated. You should not handle it on your own. You need a skilled Pompano Beach Will and Trust attorney. At Mark R. Manceri, P.A., we have over 35 years of experience handling Wills and Trusts. Let us help you navigate the challenges of a Trust in Florida. Contact our office today to schedule an initial consultation.
https://www.estateprobatelitigation.com/moving-to-florida-you-may-need-to-update-your-estate-planning-documents/