Protecting Yourself from Liability as a Trustee in Florida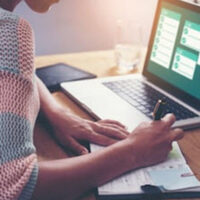 Accepting the responsibility to be a trustee is something that should not be taken lightly. It is a huge responsibility, and you are putting yourself at risk of facing legal problems if something goes wrong. As a trustee, it is generally recognized that you have a lot of integrity and can be trusted with very sensitive matters. However, that doesn't mean that you know exactly what to do every step of the way, even if you have been a trustee before. This is why you should speak with an experienced Pompano Beach estate and trust litigation attorney who can help.
Start by Reading the Trust Instrument
The first thing you need to do is carefully read the entire trust instrument. It will outline the pertinent details of the document, including why the trust was created, who is receiving distributions, when distributions are to be made, what the conditions are for distributions, how long the trust lasts, and more. You are required to follow all of the terms of the trust, unless they happen to go against public policy or they are illegal.
Carry Out Your Fiduciary Duties
One of the most important ways you can protect yourself from legal problems is to carry out all of your fiduciary duties as required. These rules are born from the relationship between the trustee and the beneficiary, which is based solely on trust.
Some of the fiduciary duties a trustee has include:
Duty of Loyalty: As the trustee, you're required to act in the best interest of the trust's beneficiaries. You are prohibited from acting in a manner that gives you some type of personal gain from your trustee position.
Duty of Care: You are required to manage the trust's assets in a prudent, competent, and diligent manner.
Duty to Inform: As the trustee, you have the legal obligation to provide the beneficiaries with any information that helps protect their interests in the trust.
Duty of Impartiality: Trustees are required to treat the beneficiaries' interests equally. This applies to assets held in the trust in addition to decisions related to investments and distributions.
Protecting Yourself from Litigation
If a beneficiary believes you are doing something wrong, he or she may sue you. It doesn't matter whether their complaints are reasonable or not. Now, it will be up to the court to decide whether or not they have a valid complaint. If the court finds in favor of the beneficiary, you may be required to take certain action, remove yourself as the trustee, pay back compensation, etc. You may even be required to pay damages from your personal accounts. Even if the trust contains language that protects you from liability, the law won't allow you absolute protection. If you act in bad faith or with gross negligence, you could be held liable.
Contact a Florida Trust and Estate Litigation Attorney Today
If you are a trustee and are being accused of acting in bad faith, contact Mark R. Manceri, P.A. today to schedule an initial consultation. Let one of our Ft. Lauderdale trust and estate litigation attorneys help with all your legal needs.
https://www.estateprobatelitigation.com/what-does-decanting-a-trust-in-florida-mean/