Important Legal Duties of a Florida Trustee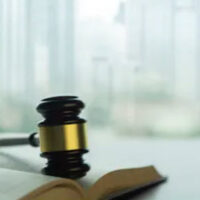 When you set up a Trust as part of your estate plan, you need someone to manage the Trust. That person is known as a Trustee. Like other similar positions, there are duties that a Trustee must complete, and they must always act with the beneficiaries' best interests in mind. This is known as a fiduciary duty. If a Trustee fails to adhere to the requirements or begins putting their own interests ahead of those of the rust's beneficiaries, then it's a breach of their fiduciary duty. In these situations, you need the help of an experienced Pompano Beach trustee dispute lawyer.
Here's an introduction to some of the most important duties a Trustee has. Failure to honor these duties could mean the Trustee could be facing legal repercussions.
Duty to Inform
One of the duties that a new Trustee has is to notify all of the beneficiaries in writing that he or she is the new Trustee. The Trustee must also let them know that they have the right to request a copy of the full Trust Agreement.
Duty to Administer the Trust
Of course, the most basic job of a Trustee is to administer the Trust in good faith. Trustees are expected to act like prudent people, following the purposes of the Trust as outlined by the original Grantor who created the Trust.
Deal Impartially
Trustees have to balance their dealings with all of the beneficiaries. Each beneficiary must be treated equally and impartially. A Trustee cannot favor one beneficiary over another due to personal feelings or an existing relationship.
Duty of Loyalty
The duty of loyalty is a big one. When a Trustee is loyal and follows all of the guidelines, it can make all of the other duties seem easy. All that is required is to act in the best interests of the trust and follow the guidelines set forth. Trustees are not perfect, and mistakes can happen. However, when a Trustee has remained loyal throughout the process, the consequences of a mistake are likely to be less severe than for someone who was out for personal gain.
Duty to Account
Unless there is a waiver signed by the beneficiaries, a Trustee has a duty to send detailed Accountings to each of them. There are certain transactions that must be documented and sent out timely. With irrevocable trusts, the trustee must also provide all beneficiaries with a Trust Accounting. This is made up of financial statements showing the assets and what has been done since the original Grantor passed away.
Duty to Distribute Trust Income
If the trustee is supposed to be distributing income from the Trust, they need to honor their legal duty as directed in the Trust. If there are no specific instructions on how often Trust income should be distributed, Florida law directs the Trustee to pay out income at least once a year.
Contact a Florida Trustee Dispute Lawyer Today
If you need assistance due to a legal dispute with a Florida trust, let our experienced Pompano Beach Trust and Estate litigation attorneys help. Contact Mark R. Manceri, P.A. today to schedule an initial consultation.