Important Factors to Consider When Choosing a Pompano Beach Trustee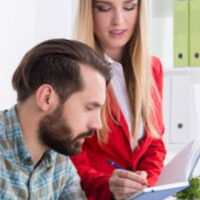 When you are creating a Trust, you must choose at least one Trustee. They will handle the trust administration, make disbursements when required, and ensure they always have the beneficiaries' best interests in mind. It's not a decision to take lightly; otherwise, it could lead to disputes. Your trust's beneficiaries may be forced to hire a Pompano Beach trustee dispute lawyer to resolve any conflicts that develop down the line.
To reduce the risk of conflict, consider these factors when choosing a Florida trustee.
What Is the Ability of the Trustee to Handle the Trust?
One of the top considerations when choosing your Trustee is to find someone who has the ability to handle your trust. For one, they must meet the legal requirements, such as being 18 or older and have legal capacity. However, would you really want someone who just turned 18 administering your trust? It would be best to appoint someone who has the life experience and skills necessary to handle such an important role.
Should You Name More than One Trustee?
You may find it challenging to find one person who has all the necessary skills, so you may consider naming more than one Trustee. You might find it easier to name co-trustees who handle specific tasks.
Be cautious about naming co-Trustees, though, because that can also lead to conflicts in some situations. You might want to consider naming an odd number of co-Trustees in case of disputes. If you have an even number of co-Trustees, you would need to have something included in your trust on how to handle tied decisions on aspects of administering the Trust.
Who Will Be Your Successor Trustees?
You should always make sure to have at least one successor Trustee lined up as well. What if your original Trustee should become sick, be unwilling to serve as your Trustee, or pass away? You cannot leave your trust without a trustee. If you don't have a successor named, your beneficiaries could agree on being elected. If they cannot reach an agreement, then an attorney can bring the matter before the court to have a judge appoint someone. The downside with this is you could wind up with a trustee that you never wanted.
How Well Does Your Chosen Trustee Handle Their Own Finances?
Being financially competent is not a legal requirement for a trustee, but you should consider the individual's circumstances. Someone who is consistently late paying their bills, has trouble managing money, has a lot of debt, etc., can raise potential red flags. If you really want this individual as your trustee, this would be a situation where co-trustees could be beneficial.
Contact a Pompano Beach Trustee Dispute Lawyer
When choosing a trustee, you want someone with integrity, who is organized, unbiased, and reliable. However, even choosing someone who seems perfect doesn't mean problems won't develop down the line.
If you are a beneficiary with concerns with the trustee or a dispute that needs resolving, you need an experienced Pompano Beach trustee dispute lawyer who can help. Contact Mark R. Manceri, P.A., to schedule an initial consultation.