How to Properly Revoke Your Will in Florida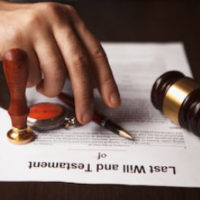 It is not uncommon for a person to wittingly or unwittingly have multiple Wills when they die. Perhaps they created a Will and then circumstances changed. They may have had a falling out in their family or perhaps one of the beneficiaries in the Will has since become independently wealthy. Life's changes may prompt someone to revoke their first Will and create a new one.
The problem with doing so is that the existence of multiple Wills with different provisions complicates the process of probating the Will. It is important that you properly revoke your first Will so that your current Will can be enforced without complications upon your death.
Florida Law Specifies Two Ways to Effectively Revoke a Will  
Florida is somewhat unique in that it has specific, strict requirements for the revocation of a Will. There are two ways to revoke a Will in Florida, by revoking the Will by a subsequent written instrument or by destroying the previous Will through a physical act.
In terms of how to physically destroy your Will, Florida Statute 732.506  states that "A Will or codicil is revoked by the testator or some other person in the testator's presence and at the testator's direction, by burning, tearing, canceling, defacing, obliterating, or destroying it with the intent, and for the purpose of revocation."
When Florida law states that you must destroy the Will, it means you must completely destroy the Will.  In the case Dahly v. Dahly, 866 So.2d 745 (Fla. 5th DCA 2004), the Court would not declare a Will revoked even when the Testator (person who wrote the Will) did the following:
Crossed out the name of the designated personal representative;
Wrote "delete" over several different paragraphs within the Will; and
Instructed someone to write a new will incorporating the changes he desired and signed this addition.
The problem with revoking your Will by destroying it could be that if all copies of the old Will aren't destroyed, some may resurface during your death and complicate the probate process. If your current Will disinherits someone who would have benefited in your previous Will, that person might challenge the new Will upon your death, arguing that you lacked capacity or that someone exerted undue influence on you when you drafted the new Will.
When you create your new, current Will be sure to clearly state that this Will supersedes all other Wills made by the Testator. That statement is to make it clear that the Testator wishes that all prior Wills are revoked and of no legal effect.
Rather than writing a new Will, you might consider adding a Codicil to your Will. A Codicil is a separate writing that adds a new provision or changes the current provisions. A Codicil must still meet all the requirements of a valid Will and can be contested in the probate process.
Are you worried that your multiple Wills might cause an issue in the probate process?  Are you a beneficiary of a Will and want to contest that Will? Pompano Beach estate and trust litigation lawyer Mark Manceri has over 30 years of estate and trust litigation experience. Contact his Fort Lauderdale, Florida office for assistance today.
Resource:
leagle.com/decision/20041611866so2d74511484