Has COVID-19 Led More People To Make Wills?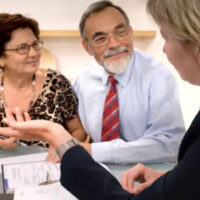 The COVID-19 pandemic has led many people to reassess various aspects of their lives. This includes estate planning. According to one recent survey, people who have suffered from a serious case of COVID are far now more likely to have a written will and other estate planning documents.
This survey came from Caring.com, a website that provides information for seniors and people who serve as caregivers for seniors. Caring.com said its survey found that 50 percent of young adults–people between the ages of 18 and 34–now had estate planning documents as a result of the pandemic. Still, 2 out of 3 adults still did not have a will.
Many people also replied that they were thinking about making a will but were still putting it off. Why was that? The survey found that 1 in 3 procrastinators cited the fact they felt they had "little to leave behind" in terms of assets. Other reasons given included "not knowing how to get a will" and the belief that the estate planning process was "too expensive." And while 56 percent of respondents said they thought having a will was "important," only about one-third actually had any sort of estate planning documents completed.
Reasons Why Everyone Should Make a Will
In reality, making a will is not difficult and need not be expensive. And even if you think that you do not own enough assets to justify making a will, it is still advisable that you do so for a number of reasons.
First, having a will lets you nominate a personal representative to manage whatever estate you do have. This can head off potential fights between family members over who will be "in charge." Also keep in mind, an estate is about more than distributing assets. Your personal representative may also need to settle any outstanding debts you left behind and take care of other final matters such as paying for your funeral and burial.
A will also serves other functions beyond property distribution. If you have minor children, for example, you can nominate a guardian to care for them in their will in the event the other parent does not survive you. Without a will, that decision will be left up to the courts or possibly a state-appointed guardian.
Having a will can also expedite the overall probate process, regardless of the amount of assets involved. A will specifies your chosen beneficiaries. This can head off claims from "long lost" relatives who might otherwise have inheritance rights under state law.
Speak with a Florida Probate Litigation Lawyer Today
Even with a will, there may be certain legal disputes that arise after a person's death. If you are involved in such a scenario it is important that you seek out legal advice from a qualified Pompano Beach estate and trust litigation attorney. Contact the offices of Mark R. Manceri, P.A., to schedule a consultation with a member of our team.
Source:
caring.com/caregivers/estate-planning/wills-survey/