Do Stepchildren Have Inheritance Rights In Florida?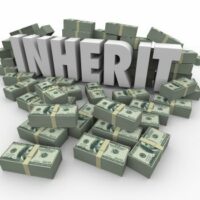 Many people marry more than once or have children from different relationships. Such blended families can create complications when it comes to estate planning and probate matters. Some people decide to include their stepchildren in their will or trust. But do stepchildren have any inheritance rights outside of such documents?
The short answer is "no." In the absence of any testamentary document (i.e., a will) or trust stating otherwise, a stepchild has no legal standing with respect to a stepparent's estate. Intestacy law–the rules that govern estates with no will–only recognize children as legal descendants for purposes of inheritance. While that includes legally adopted children and any biological children born outside of marriage, it does not include any current or former stepchildren-by-marriage.
Now, an exception to this would be if the stepparent legally adopted the stepchild. Florida law treats adopted children the same as biological children when it comes to inheritance rights. So an adopted stepchild would be no different than any other non-biological child adopted by the stepparent.
Avoiding Ambiguous Language in Your Will or Trust
Of course, if a person makes a will or trust, they are free to name the stepchild as a beneficiary. But here, too, there is a potential legal trap. For example, let's say James has two biological children. He then marries a woman who has a daughter, thus making her James' stepdaughter. The stepdaughter lives with James and her mother and he treats her as if she were his own child, although he never legally adopts her.
When James makes his will, he states that wishes his estate be divided in equal shares among "all of his children." Except that he never specifies the children by name. Perhaps James intended to include his stepdaughter in that bequest.
A probate court, however, may not see it that way. Absent a legal adoption, the stepdaughter is not James' child. So a general statement in a will referring to James' "children" would likely be assumed to include only his biological children. In some cases, a judge may decide the will is ambiguous and look to extrinsic (outside) evidence to reach a different interpretation, but that is not a given.
The lesson here is simple: If you wish to include a non-adopted stepchild in your will or trust, you need to do so explicitly and by name, so there is no doubt or ambiguity. Keep in mind, you typically have broad discretion when making an estate plan. When it comes to adult children or stepchildren, you are not required to leave them anything if that is your wish. You could even choose to favor a stepchild over a biological or adopted child. But you need to make your wishes clear.
Contact Florida Probate Litigation Attorney Mark Manceri Today
If you are involved in any sort of probate dispute involving an intestate estate and need advice from a Pompano Beach no will lawyer, contact the offices of Mark R. Manceri, P.A., today to schedule a consultation.