Contesting A Guardianship In Florida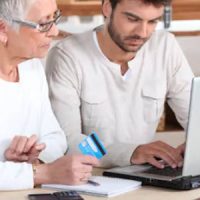 There unfortunately often comes a time when our elderly loved ones are no longer able to manage their own affairs due to a lack of capacity. If this is the case, they may face serious challenges due to unpaid bills and an inability to make good decisions about their own medical care or finances. In this situation, the best option is generally to ask the court to grant a family member or other trusted individual guardianship. This gives them the ability to make decisions on behalf of the incapacitated person. If you believe that you have a family member who needs to be placed under legal guardianship, it will be important to have an experienced attorney to help you navigate the process as it can be very complicated.
What is a Contested Guardianship?
In short, a contested guardianship is a proposed guardianship that someone (or multiple parties) are opposed to. The individual who is being subjected to a guardianship may oppose it on the grounds that they are competent and able to manage their own affairs, which is a serious concern of the court. A guardianship essentially involves stripping someone of their civil liberties and individual rights, so the court will only do so if absolutely necessary. A guardianship is not something that is granted out of convenience, but only out of absolute necessity. It's important to note that an individual does not have to be able to manage all of their property and make all of their health decisions appropriately. Rather, the law only requires that an individual be able to manage "at least some" of these matters. If an individual still has some ability to manage their own life, a guardianship may not be appropriate, even if you do not agree with the choices that they are making. Of course, there are many instances where individuals we love are truly unable to care for themselves anymore, and in those cases a guardianship is appropriate. Many contested guardianship cases involve multiple members of the same family fighting over who should be appointed as the individual's guardian. The court generally gives preference to blood relatives and the spouse of the incapacitated individual when it comes to appointing a guardian, however, if there is not a blood relative or close family member or spouse who is willing or able to serve as a guardian, the court can appoint one for the incapacitated individual who will act in their best interest. In any case, guardianship litigation can be extensive and complex, so it's critical that you consult with an experienced Florida attorney as soon as possible.
Schedule a Consultation with Mark R. Manceri, P.A. Today
If you are interested in pursuing guardianship for a loved one, it's important to have an experienced Pompano Beach estate and trust litigation lawyer on your side. Contact Mark R. Manceri, P.A. today to schedule a consultation and start working toward the best outcome for both you and your loved one.
Source:
leg.state.fl.us/statutes/index.cfm?App_mode=Display_Statute&URL=0700-0799/0744/0744ContentsIndex.html