Common Types of Disputes with a Florida Power of Attorney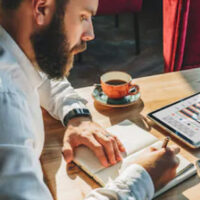 Creating an estate plan is an emotional process. You have to think about how your choices will affect your loved ones. Will you cause an argument between family members if you opt to leave an asset to a particular family member? Not only do you need to think about what to leave to who, but you also need to think about who has power over managing your affairs. When you create a Power of Attorney to assist if you become incapacitated, you also have to think about making decisions to minimize family squabbling.
When conflicts arise over a family members' Power of Attorney, you need to speak with an experienced Pompano Beach estate litigation attorney. Attorney Mark R. Manceri has years of experience with power of attorney disputes and can help you resolve any problems that arise. Here's a look at some of the most common conflicts that involve a Power of Attorney.
Questioning the Validity of the Power of Attorney
To create a legally binding Power of Attorney, you must be competent when it's completed. If the principal does not have mental capacity, a Power of Attorney can be invalid. Also, it must be done of your own free will. Exerting undue influence over someone can also result in having a Power of Attorney invalidated. Sadly, some unscrupulous family members take advantage of an aging relative by coercing them into appointing them as the POA agent. In other situations, they might make up false accusations that a legitimate agent forced the aging relative to create a Power of Attorney.
Concerns Over the Agents Actions
Family members need to pay attention to what the agent does when acting as a power of attorney. If the agent is making questionable decisions or abusing their power, family members need to step up and ensure the principal's being protected.
Agents must follow the principal's wishes. It's understandably hard to follow a loved one's wishes when you disagree with them, such as following a "Do Not Resuscitate" DNR order. However, if that's what the principal wants, the agent has a legal obligation to abide by the decision. If they don't, they could be sued.
If there is something illegal going on, or the agent is not following the principal's wishes, it needs to be reported. However, some family members make false accusations just to start problems, which only stands to hurt everyone in the long run.
Financial Disputes
Money is always a potential trigger for arguments. This is especially true when it comes to inheritance. Sometimes, disputes can arise before someone passes away because of the Power of Attorney. Some family members may not approve of using funds to pay for long-term care because it reduces their potential inheritance.
Family members may go so far as to accuse the agent of mismanaging funds or protest when the agent goes to take payment for their services and time. If the POA includes compensation for the agent's services and they aren't paid, they may need to seek payment from the estate if the principal passes away.
Contact a Pompano Beach Estate Litigation Lawyer
If you are in the middle of a familial dispute over a power of attorney, don't attempt to handle it independently. Let a skilled Pompano Beach estate & trust litigation attorney help. Contact Mark R. Manceri, P.A. today to schedule an initial consultation.