Can A Spouse Waive Their Right To An Elective Share Of The Other Spouse's Estate?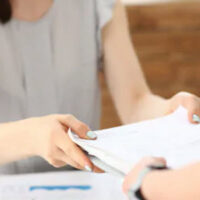 If you are married, Florida law does not permit you to unilaterally disinherit your spouse. A surviving spouse may claim an "elective share" of your estate regardless of the terms of your will or trust. The elective share is 30 percent of your estate, as calculated pursuant to Florida law.
The surviving spouse must claim their elective share within two years of their spouse's death, or six months after they received notice that the deceased spouse's estate entered probate, whichever comes first. Of course, they are free not to exercise their rights under the law. Alternatively, a spouse can waive their right to an elective share as part of a prenuptial or postnuptial agreement signed during the other spouse's lifetime.
It is, in fact, not uncommon for marital agreement to contain waivers of elected shares, particularly in situations where one or both spouses have children from a prior relationship and want to pass the bulk of their estate to them. If there is a valid pre- or postnuptial agreement in place, Florida courts will enforce its terms over any conflicting instructions in a deceased spouse's will or trust.
A 2019 decision from the Florida Fourth District Court of Appeal, Wilson v. Wilson, helps to illustrate this point. In this case, a husband and wife married in 2011. They signed a prenuptial agreement, in which each spouse waived their right to take an elective share in the other spouse's estate. However, each spouse reserved their ability to make gifts to the other spouse in their will without invalidating the prenuptial agreement. Any changes to this arrangement had to be made in writing and signed by both spouses.
The husband subsequently executed a will and trust as part of his estate plan. The trust indicated the wife would receive an elective share and directed the trustee-the husband's son–to set aside enough property to satisfy such an election when the time came. But after the husband died, the son filed a motion with the probate court to prevent the wife from claiming an elective share, citing the earlier prenuptial agreement.
The probate court, and later the Fourth District, agreed with the son that the prenuptial agreement unambiguously "waived the wife's ability to receive an elective share." The husband's unilateral decision to create a trust did not affect this waiver, as it was not signed by both parties. And in any event, the husband could only make a gift to his wife through his will, not a trust, as stated in the prenuptial agreement.
Speak with a Florida Estate and Trust Litigation Attorney Today
There is often confusion over the proper application of Florida's elective share rules. If you are involved in a probate dispute involving this or any related subject and need representation from a qualified Pompano Beach elective share lawyer, contact attorney Mark R. Manceri, P.A., today to schedule a consultation.
Source:
scholar.google.com/scholar_case?case=6981429850340392487