3 Types of Cases a Pompano Beach Estate Litigation Attorney Handles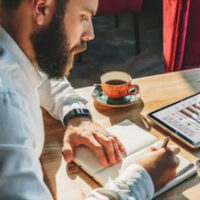 Some people mistakenly assume that estate litigation and estate planning are the same things. However, there are significant differences between these two areas of the law. Estate planning attorneys deal with helping you plan your Will, Trust, etc., while you are still alive. An estate litigation attorney specializes in handling the disputes that arise surrounding Wills, Trusts, etc. after you have passed away.
Situations involving blended families or estranged family members are often the first to encounter disputes that require the expertise of a Pompano Beach estate & trust litigation attorney. However, any interested party has a legal right to take action against an estate or the administrator. Interested parties are defined as those named in the Will, next of kin (who may or may not be listed in the Will), and creditors of the Decedent's estate.
To understand more about estate litigation, here are three types of cases we often handle.
Contesting a Will
The need to contest a will is one of the main reasons people hire an estate litigation attorney. At Mark R. Manceri, P.A., we routinely help interested parties challenge a Will. Some reasons why a Will is contested include:
The Testator lacked mental capacity at the time it was created or amended;
It was not signed and witnessed according to Florida law;
Someone unduly influenced the testator; or
It contains unclear language or is ambiguous regarding asset distribution.
If a Will contest is successful, the Will be will be revoked entirely or partially.
Trust Lawsuits
Trusts are a large part of peoples' estates in Florida. Although a Trust does not pass through probate like a Will does, it doesn't mean Trusts are without disputes. People may challenge the validity of a Trust. The same challenges to a Florida Will apply when someone is contesting a Trust.
Breach of Fiduciary Duty
A Personal Representative is the fiduciary for someone's Will, while the Trustee serves the same purpose for someone who creates a Florida Trust. Someone who has a fiduciary duty to the Will and/or Trust must always act with the beneficiaries' best interests in mind. If the Personal Representative or Trustee starts putting their own needs ahead of the estate, they may be in legal trouble.
A Florida estate litigation attorney can help if a beneficiary believes the fiduciary is not acting in the best interest of the Trust or Estate.
Contact a Florida Estate and Trust Litigation Attorney
Estate litigation, Trust litigation, and breach of fiduciary duty cases make up the bulk of estate litigation, but those are not the only situations we handle. We can assist in cases where there was no will, a possible omitted heir, spousal elective shares, guardianship, power of attorney disputes, and more.
If you need assistance with a dispute involving a Will or a Trust, it's important not to wait to speak with an attorney. The longer these disputes remain unresolved, the longer the estate's assets are at risk. Contact Mark R. Manceri, P.A. today to schedule an initial consultation.
https://www.estateprobatelitigation.com/how-to-determine-which-assets-are-subject-to-probate-in-florida/